Why do you have a review on dog car seats at all?
We have to admit that it is really outside of our research site's scope, and yet, it is somewhat relevant if only barely. What we typically do is reviews on car seats for children. Those are very specific types of product. They all follow a certain pattern, depending on the age, a pattern dog car seats do not really fit.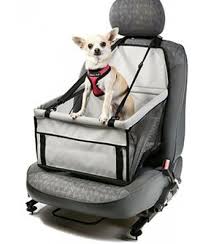 However, a dog car seat is still a product relevant to road safety, especially in the event of a car crash. While most people would undoubtedly agree that children are more precious than pets, that does not mean pets do not deserve to be secure if things go wrong.
What is a dog car seat?
A dog car seat, as the name implies, is a safety device for dogs. It is not necessarily a restraint system but most dog car seat do come with restraints. It also serves sanitary purposes.
It should be said that dog car seats are mostly forward facing. Crash testing is not quite as popular with animal products but it is still known that a dog car seat reduces the rate of fatal injuries. Do not assume your dog will be fine in the event of a car crash because it is not human. You cannot count on the standard safety measures.
The force of an airbag's impact is more than enough to kill a small dog. Seat belts are not designed to offer security to animals either. They can easily kill them in a frontal collision.
Top 3 of The Best Dog Car Seats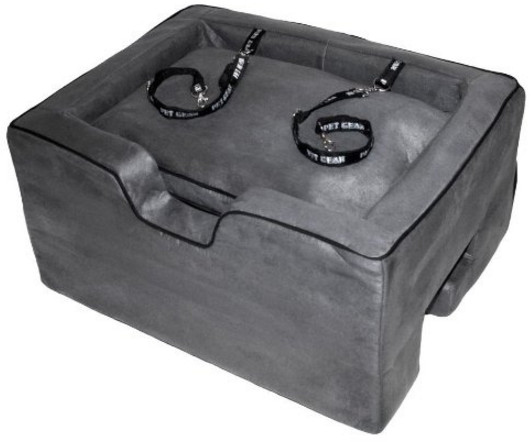 The pet gear booster is fairly nice a car seat. It is suitable not only for dogs but for cats as well.
Unlike car seats for children, this car seat can accommodate two "passengers" at once, provided they are not too large. It can easily accommodate a dog up to 20 pounds of weight.
The pets can be secured with the help of tether attached to the harness.
The seat is layered with foam that has soft micro suede cover. It also comes with a removable pillow.
What are the bonuses of using this particular car seat for dogs? First of all, this is a car seat for pets and it is good for cats too. That might be important for some people. Second, it offers a restraint system. Thanks to that, the pet is kept in place and cannot interfere with your driving. This car seat is not very costly.
>>> Follow this link to order on Amazon <<<
---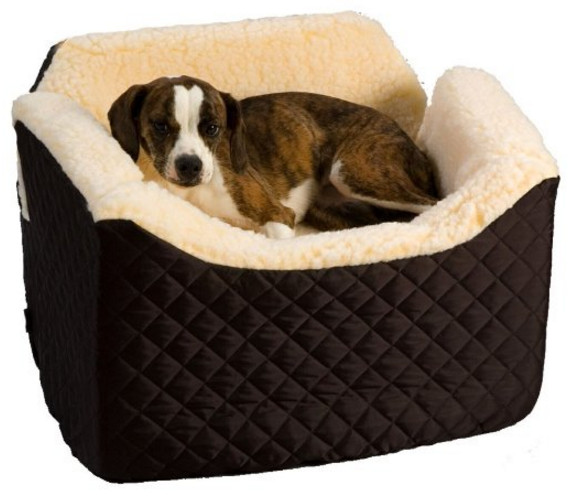 This seat is great for pets up to 25 pounds. It is more sophisticated than the previous car seat. First of all, it is equipped with Shepra lining that is capable of thermoregulation. It is exceptionally important both dogs and cats as they are not capable of sweating and, thus, self-thermoregulation. The quilted nylon cover is a good choice since it repels hair, which makes cleaning the car seat much easier.
This seat, too, comes with a restraint system. The seat is layered with comfortable foam and wool.
The Lookout is exceptionally cozy a seat. Safety straps are optional but it is recommended to use them. The seat is rather sophisticated and your pet would be very comfortable in it. You can buy this masterpiece for a relatively modest sum of money although it is definitely more expensive than some other dog seats and even some safety car seats for children.
>>> Follow this link to order on Amazon <<<
---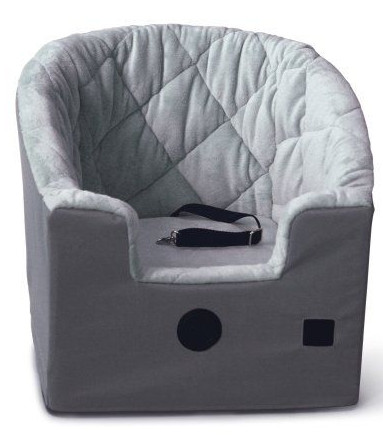 This seat's designers have thought about many things. Among them is the fact a pet might enjoy the view as well as you. Because of that, the K&H Booster Pet seat elevates pets to give them a better view. At the same time, they are secured and restrained.
The seat is layered with 3-inch foam cushion and fleece. The car seat can accommodate up to 2 pets at the same time.
The seat is very easy to install and uninstall. It is extremely comfortable for any pet as well as quite entertaining.
The Bucket Booster is both cozy, entertaining (by virtue of giving them a view out of the window) and can accommodate two pets at once. All in all, this is the best dog car seat that is not overly expensive. And, of course, it comes with safety features.
>>> Follow this link to order on Amazon <<<
---
Dog Car Seat Cover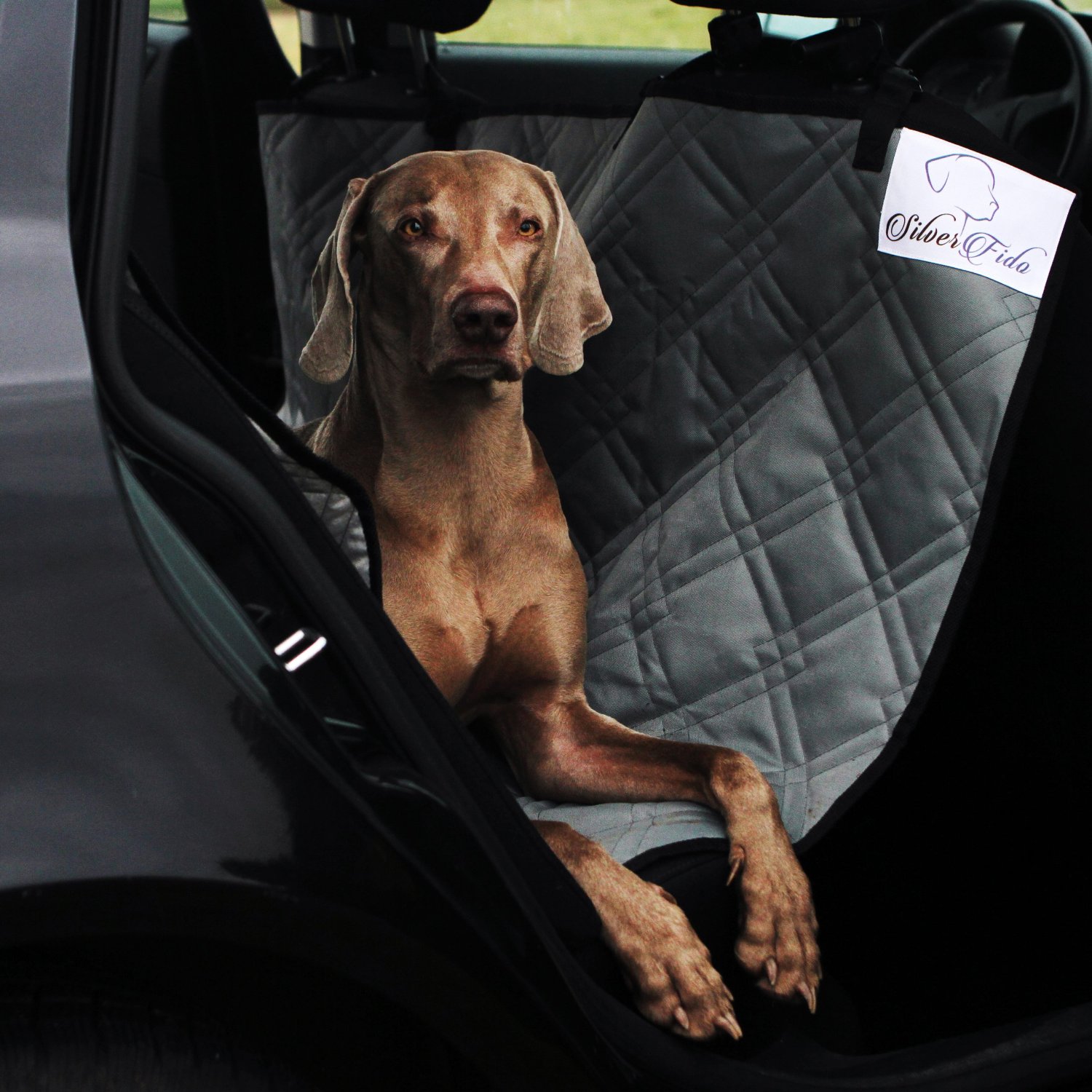 If you do purchase a dog safety car seat, it is only expected that you would need something to protect the seat. The purpose of car seat covers and protectors is more than just prevent it from getting dirty or scratched. One of the main reasons is to make the ride comfortable for your pet.
SilverFido addresses those problems as well as such unpleasant things as drool, dog hair, and scratches. Their dog car seat covers are waterproof and would make a nice pair to any of the dog car seats mentioned above.