What a car seat adapter is
A car seat adapter is not something required if you only have a car seat. After all, the same is true for an adapter of any kind. They are supposed to "adapt" one thing to another. So, to what exactly does a car adapter adapt the car seat? The answer is rather simple: a stroller. Essentially, this is the purpose car seat adapters serve. They are used to install a car seat onto a stroller.
Types of car seat adapters
There not many seat adapter types, depending on how we approach the problem. However, one thing should be made clear: car seat adapters are designed for many types of car seats and strollers, of which not many are compatible with each other. Because of that, there is a multitude of adapter varieties, mostly depending on the car seat and the stroller.
How to choose an adapter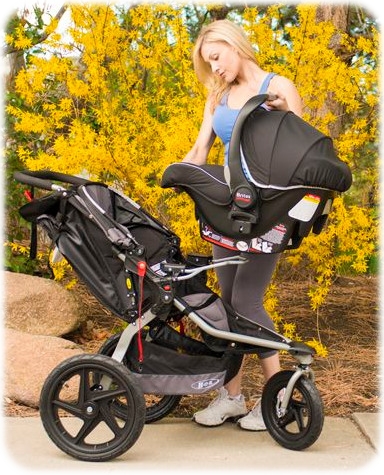 Before you choose one, you need to know some things. First, find out the type of your car seat's base. Second, make sure that you remember what the model of your stroller. A car seat adapter has to be compatible with both.
Because of that, it is nearly impossible to recommend the best car seat adapter. After all, they are all not too different from each other objectively. The materials may be different, the designs may be more or less sophisticated, the structure may vary, but the deciding factor is compatibility. If you have a Britax, a Maxi-Cosi-compatible car seat adapter may or may not be what you are looking for. Even within a single brand different standards may still apply.
Once you have found out what kind of car seat adapter you need, it is time to pay attention to the price, durability, and design. The price matters most but when it does not, we advise to rely on the other two factors. That said, the durability of a seat adapter does not really matter that much compared to that of a car seat.
Examples of Best Car Seat Adapters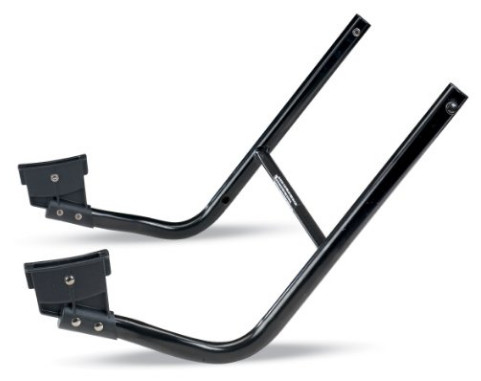 This car seat adapter is manufactured by Britax for Britax car seats and B-Ready strollers. This is a perfect example of compatibility, which is only expected due to the fact all three items are made by the same manufacturer. However, because of that, the price is a little bit higher than it could be.
The adapter is made of metal. That may be important for durability but does not say too much since most of the car seat adapters are made of metal anyway. Nevertheless, there is something that makes this adapter special, namely, it allows folding the stroller without the need to remove the adapter first. It is also extremely easy to remove.
If you happen to have a Britax seat and a B-Ready Britax stroller, this adapter might be a good match.
>>> Get this car seat adapter on Amazon <<<
---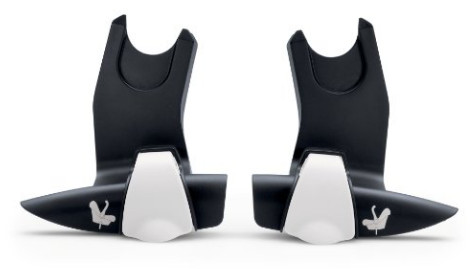 The name is very descriptive. Unlike the Britax adapter, this one is produced by Bugaboo for their strollers and it is not the only model they can offer. However, this particular one is compatible with Maxi-Cosi car seats first and foremost, designed for Maxi-Cosi Mico. That said, it will still match a Britax B-Safe car seat as good as adapters made by Britax.
This Bugaboo stroller is also made of metal, aluminum, to be precise. It also includes plastic. Because of that, it is extremely easy to clean without any worries. Aluminum is a corrosion-resistant metal and a damp cloth will not damage it even in the long run.
Be advised that this product is not compatible with older Bee strollers. This is another example of why it is hard to get a good car seat adapter.
>>> Get this car seat adapter on Amazon <<<
---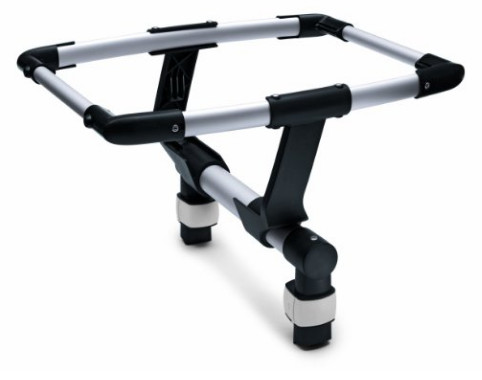 This is another Bugaboo adapter, although designed for Donkey strollers rather than Bee strollers. Although it is primarily intended for Chicco, the adapter works with some Maxi-Cosi seats just fine. It is made of aluminum and plastic, much like the Bee adapter.
Perfect workmanship and a 2-year warranty, this adapter is a very good choice for parents who have a Donkey stroller. Of course, if you have a different one, the Donkey adapter might turn out simply incompatible. However, if that is not the fact, it really would be a good purchase for you.
The price is adequate, although some strollers are cheaper. On the other hand, finding a more expensive one would not be too much of a trouble either. In short, the price is very balanced.